Positional Asphyxia During
Law Enforcement Transport

CITATION:
Reay DT, Fligner CL, Stilwell AD, Arnold J.
Positional asphyxia during law enforcement transport.
Am J Forensic Med Pathol June, 1992; 13(2):90-97.
On May 10, 2006, I finally got around to making and posting this
American Journal of Forensic Medicine and Pathology article in PDF file format.
If you are going to PRINT IT, print it from the PDF file!
[If you don't have an Adobe Acrobat PDF file program, you can download a FREE version HERE.]
Positional Asphyxia During Law Enforcement Transport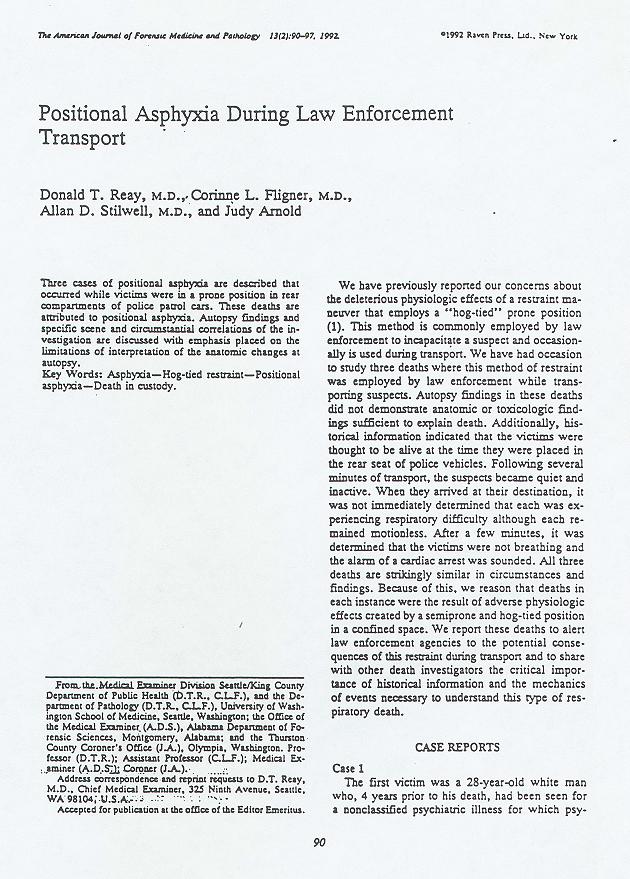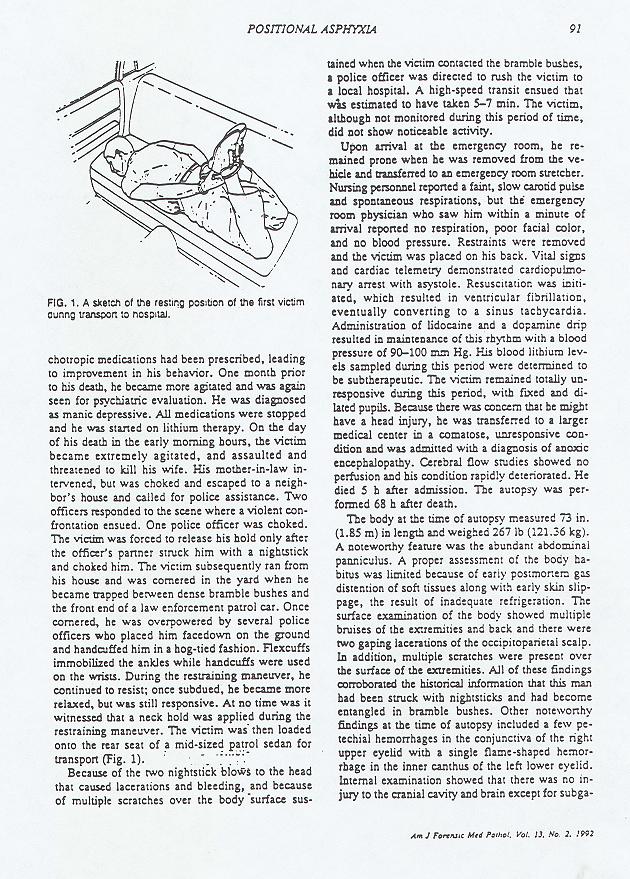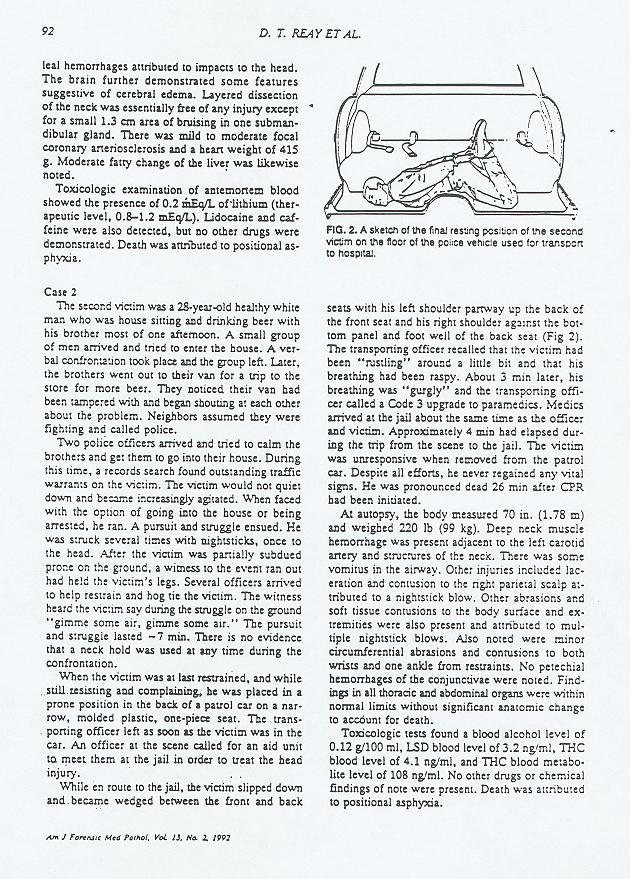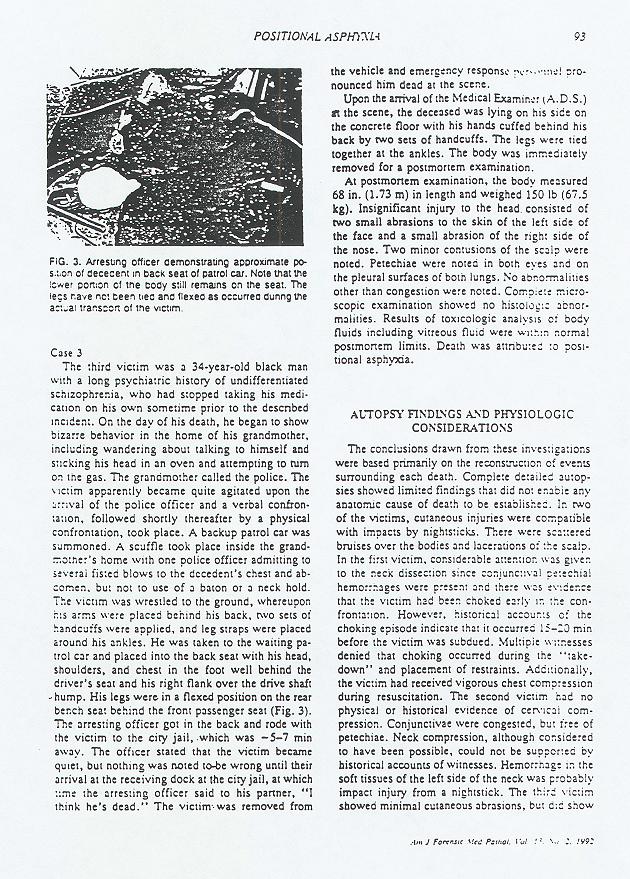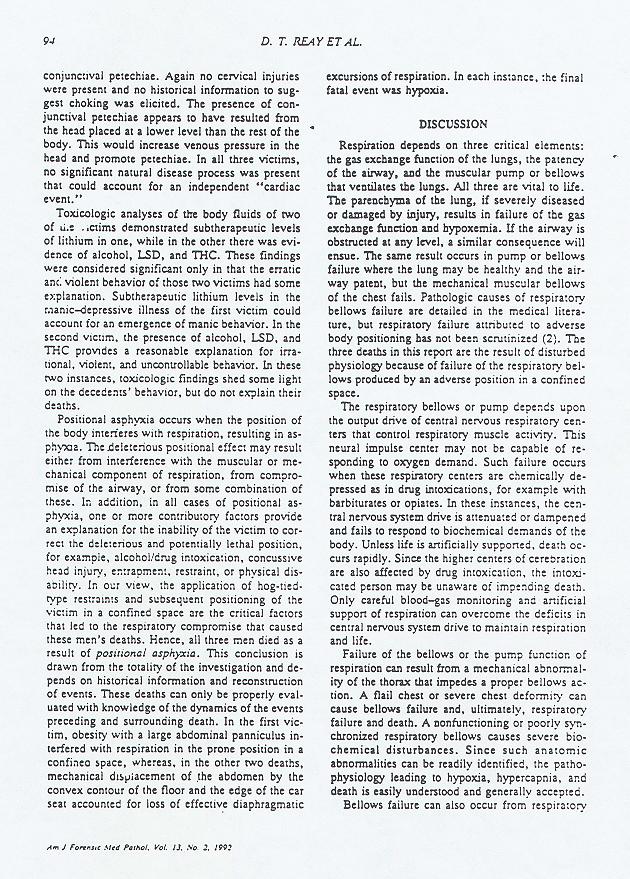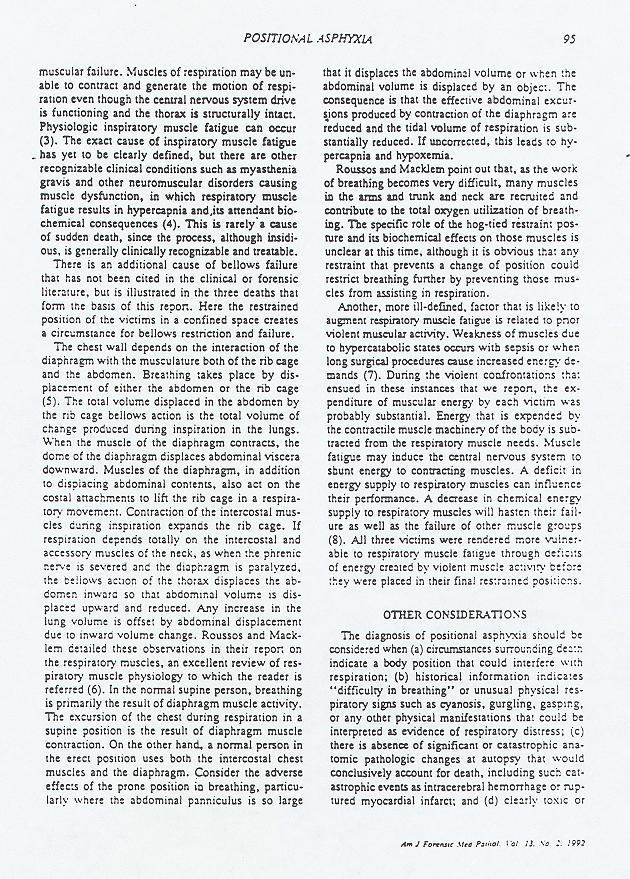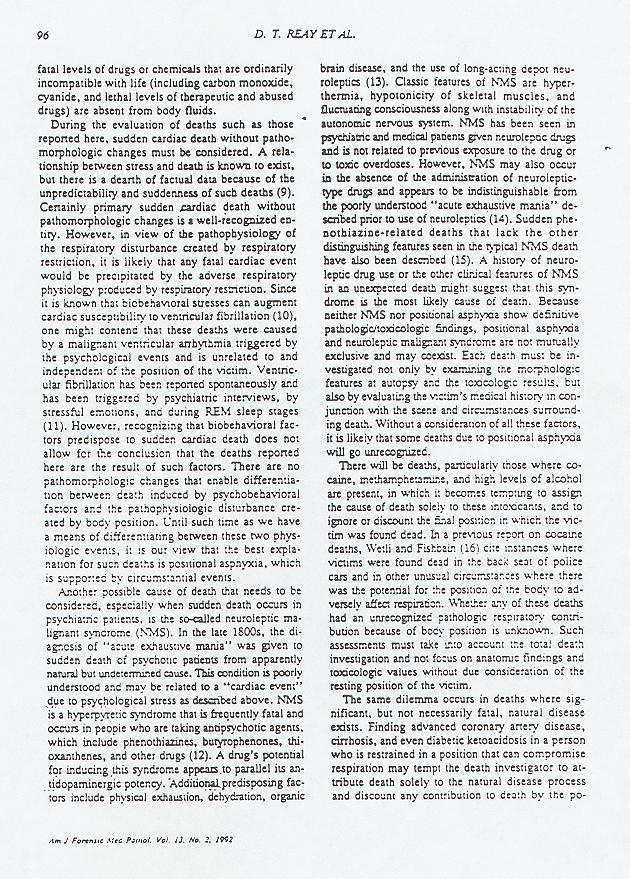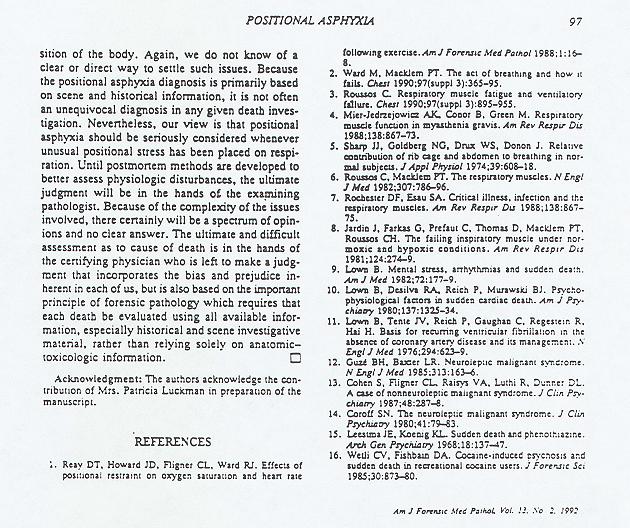 USE YOUR BACK BUTTON
To Return To Wherever You Came From

OR:
Return to the
Restraint Asphyxia LIBRARY
Return to the
RESTRAINT ASPHYXIA NEWZ DIRECTORY
Return to
CHAS' HOME PAGE


Email Charly at: c-d-miller@neb.rr.com
Those are hyphens/dashes between the "c" and "d" and "miller"
This COUNTER was reset July 31, 2002
(when my site moved to new Web Server)