Letter to the EDITOR, RE:
Restraint Asphyxiation In Excited Delirium
& the Authors' Reply

CITATION:
Hirsch CS. Letter to the EDITOR, RE: Restraint asphyxiation in excited delirium.
Am J Forensic Med Pathol, 1994;15(3):266, 348.
Although the "old" version of this article remains on this page,
in December, 2005, I created and posted a PDF file of this article!
If you're going to print it, I strongly suggest you print it from the PDF file:
Letter to the EDITOR, RE:
Restraint Asphyxiation In Excited Delirium
& the Authors' Reply

Published in The American Journal of Forensic Medicine and Pathology
1994;15(3):266, 348.
AUTHOR: Charles S. Hirsch, M.D.; Chief Medical Examiner; City of New York.
THANK YOU, Dr. O'Halloran, for sending me these pages!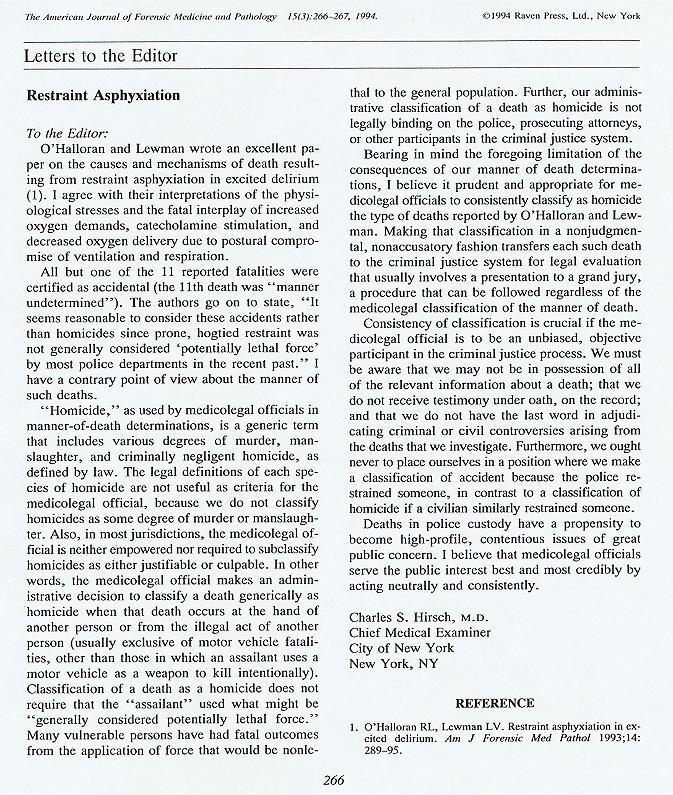 I entirely agree with the LETTER AUTHOR!!!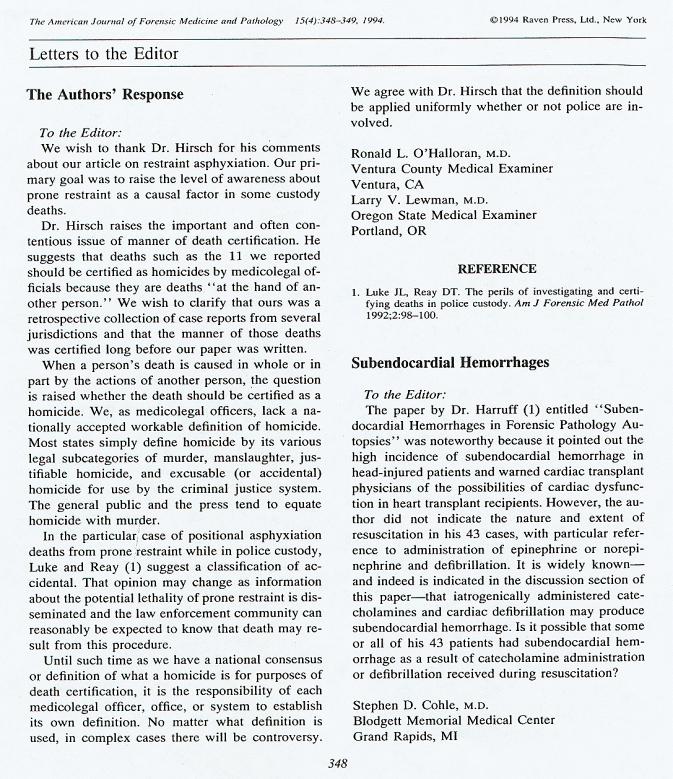 Thank You Dr.s O'Halloran & Lewman!!!

USE YOUR BACK BUTTON
To Return To Wherever You Came From
OR:
Return to the Restraint Asphyxia LIBRARY
Return to the RESTRAINT ASPHYXIA NEWZ DIRECTORY
Return to CHAS' HOME PAGE


Email Charly at: c-d-miller@neb.rr.com
Those are hyphens/dashes between the "c" and "d" and "miller"