An Awkward
Position:
Restraints
and
Sudden Death

CITATION:
Abdon-Beckman D. An awkward position: Restraints and sudden death.
JEMS 1997, March;88-94.
Although the "old" version of this article remains on this page,
in December, 2005, I created and posted a PDF file of this article!
If you're going to print it, I strongly suggest you print it from the PDF file:
An Awkward Position: Restraints and Sudden Death

AUTHOR: Deanna Abdon-Beckman
Illustration by Scott Lauman
Published in the Journal of Emergency Medical Services
March 1997 Issue, pages 88 - 94
CHAS' REVIEW o' this article coming soon!
(Hopefully, by mid-AUGUST, 2002! - YES! I know I'm LATE!!!)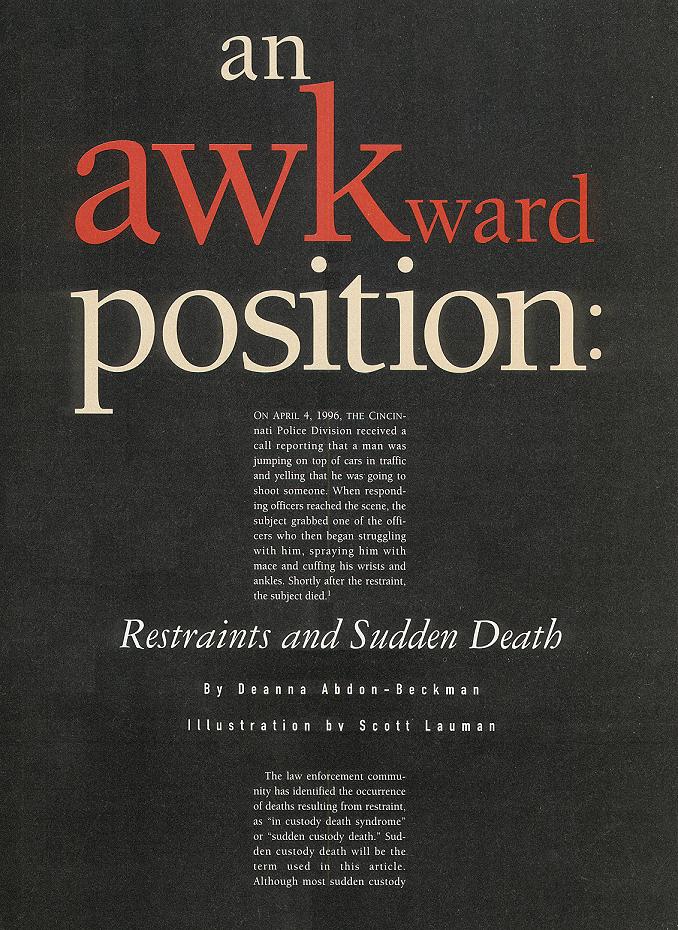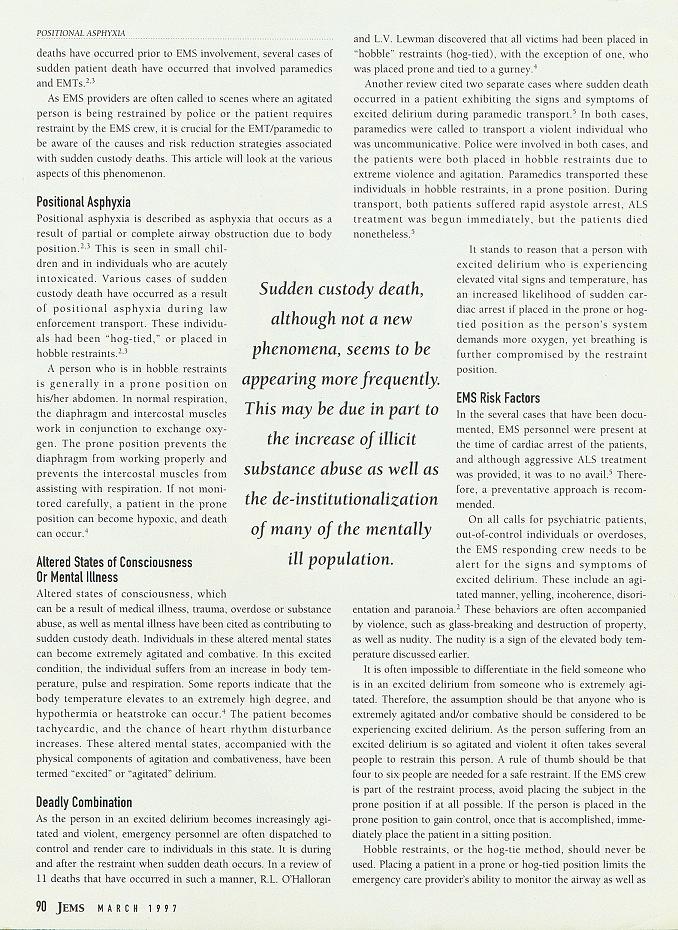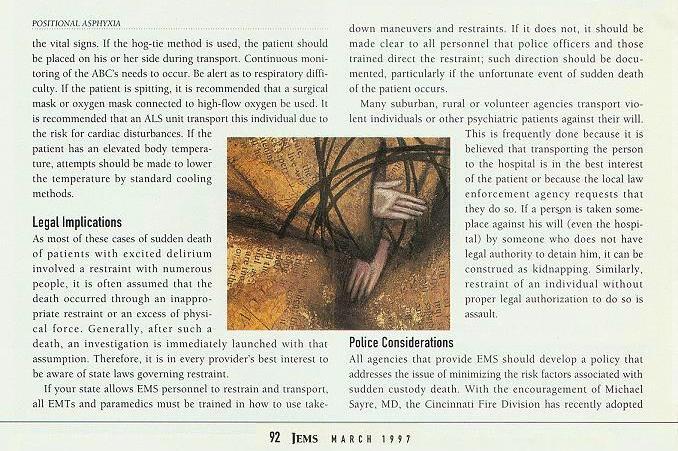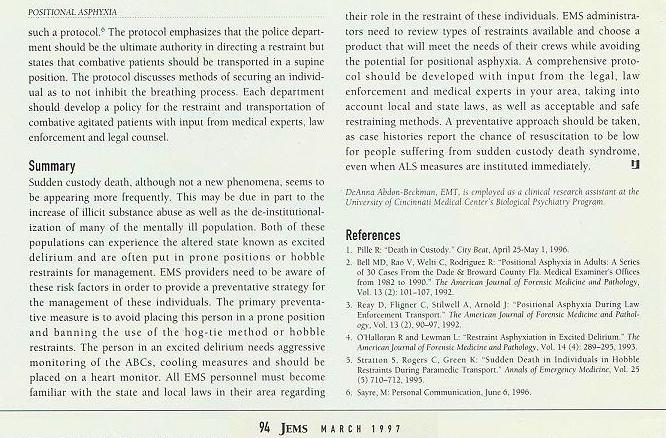 "References" that are posted in the Restraint Asphyxia Library:
(2) Bell MD, Rao V, Wetli C (JEMS misspelled his name!), Rodriquez R:
"Positional Asphyxia in Adults."
(3) Reay DT, Fligner CL, Stilwell AD, Arnold J:
"Positional Asphyxia During Law Enforcement Transport"
(4) O'Halloran RL, Lewman LV:
"Restraint Asphyxiation In Excited Delirium"
(5) Stratton SJ, Rogers C, Green K:
"Sudden Death in Individuals in Hobble Restraints During Paramedic Transport"

USE YOUR BACK BUTTON
To Return To Wherever You Came From
OR:
Return to the Restraint Asphyxia LIBRARY
Return to the RESTRAINT ASPHYXIA NEWZ DIRECTORY
Return to CHAS' HOME PAGE


Email Charly at: c-d-miller@neb.rr.com
Those are hyphens/dashes between the "c" and "d" and "miller"
This COUNTER was reset July 31, 2002
(when my site moved to new Web Server)