CHAPTER 22 from
Forensic Pathology,
Second Edition
Vincent J. M. DiMaio;
Dominick J DiMaio
ISBN: 0-8493-0072-X
Pub Date: 06/28/2001
Price: $94.95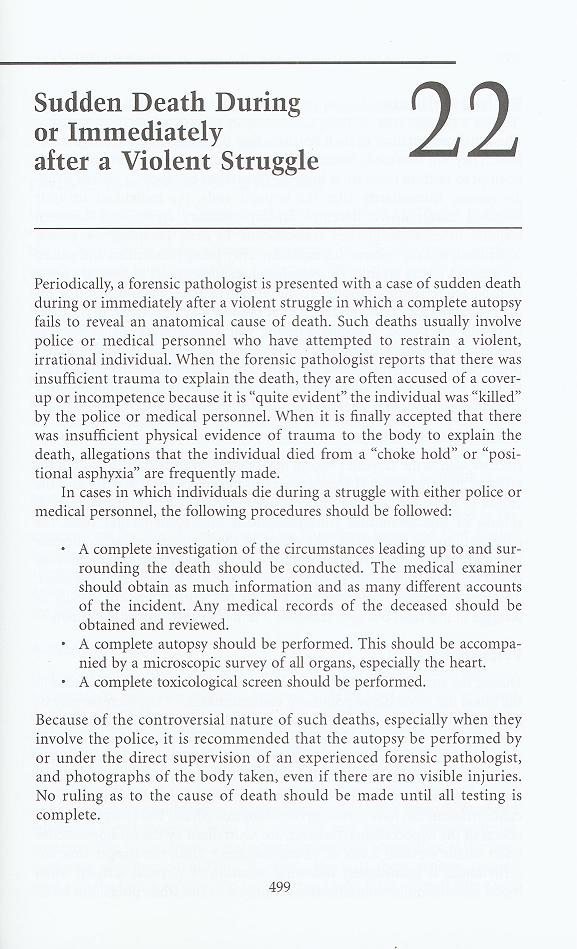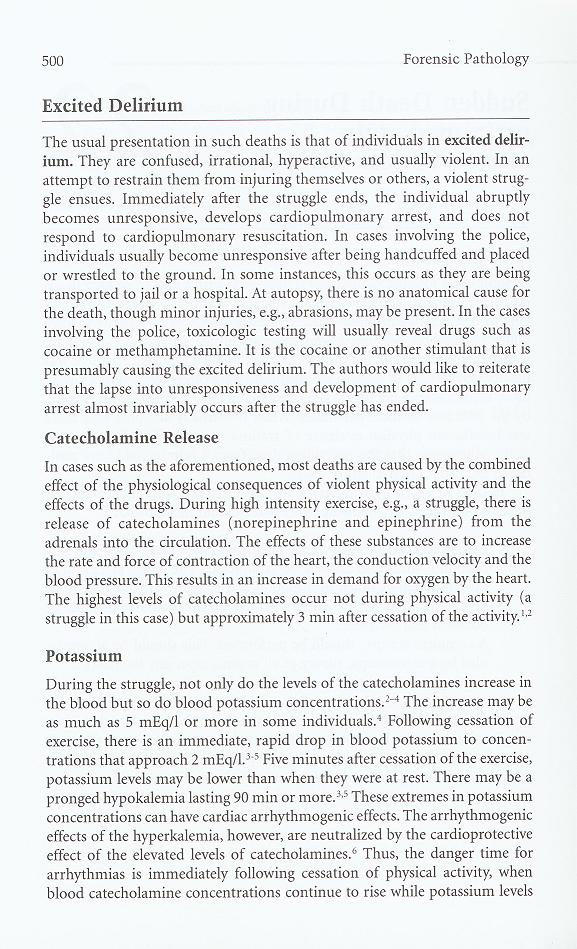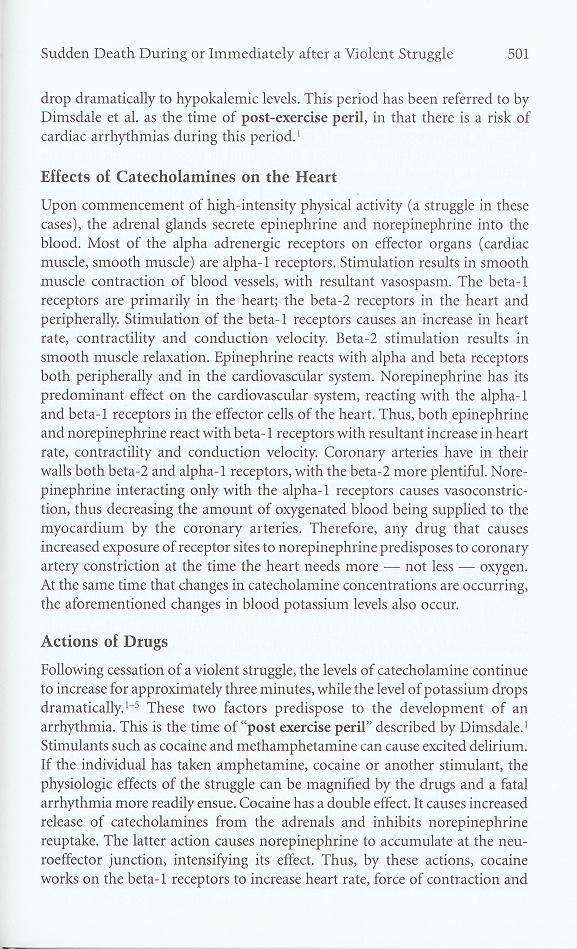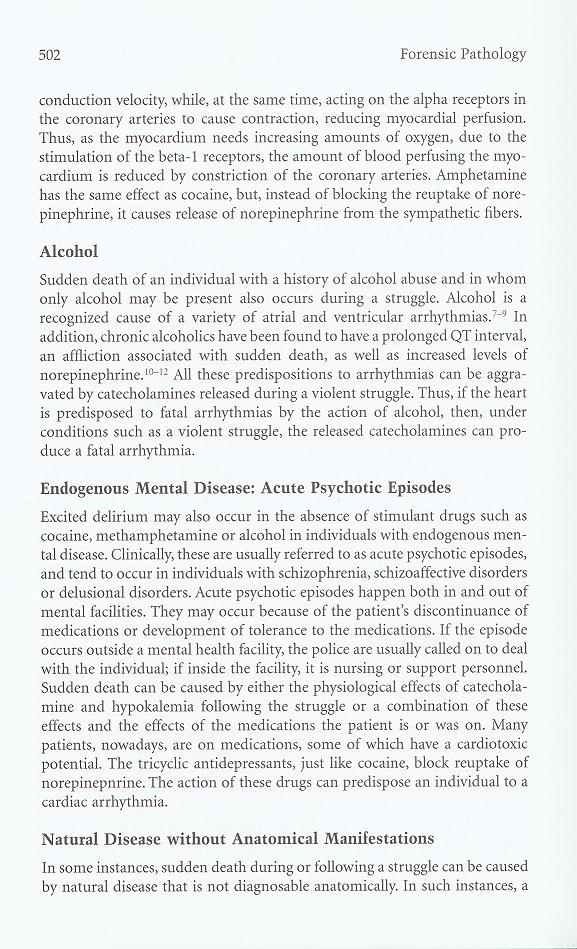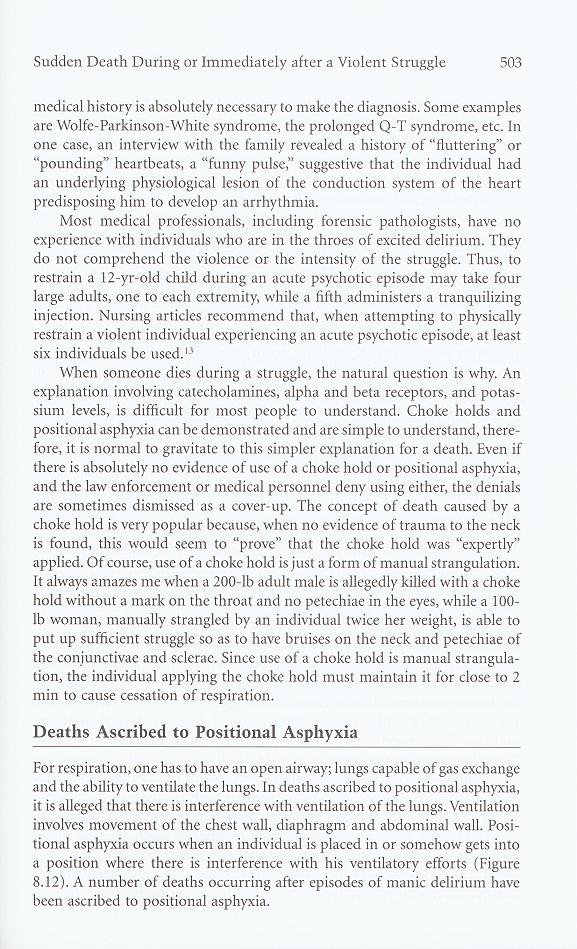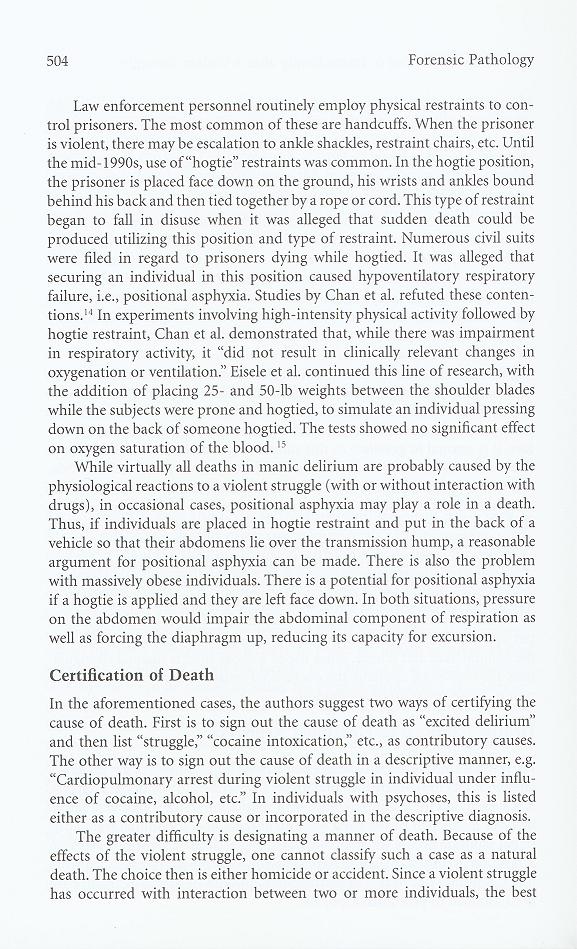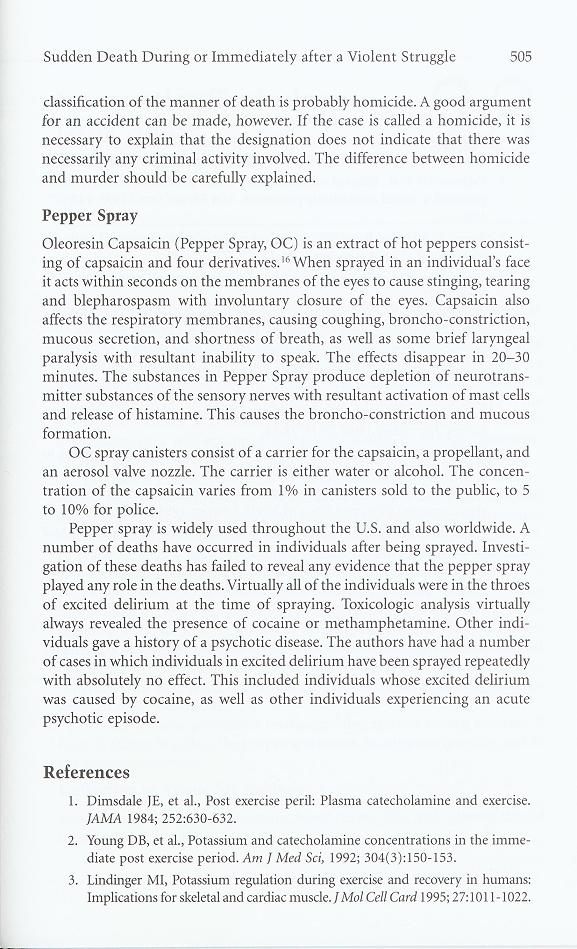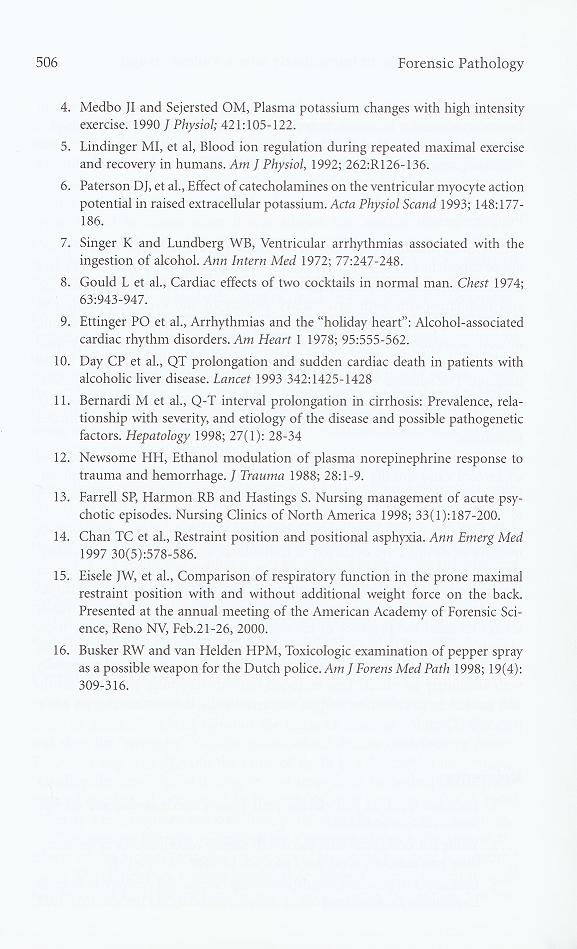 References From the Above, in the CHAS RA Library:
14. Chan TC et al., Restraint Position and Positional Asphyxia.
15. Eisele JW et al., Comparison of Respiratory Function in the Prone Maximal Restraint Position With and Without Additional Weight Force on the Back.
The ONLY restraint studies referenced by DiMaio & DiMaio in this chapter!!!

USE YOUR BACK BUTTON
To Return To Wherever You Came From
OR:
Return to the Restraint Asphyxia LIBRARY
Return to the RESTRAINT ASPHYXIA NEWZ DIRECTORY
Return to CHAS' HOME PAGE


Email Charly at: c-d-miller@neb.rr.com
Those are hyphens/dashes between the "c" and "d" and "miller"
This COUNTER was reset July 31, 2002
(when my site moved to new Web Server)