Restraint and Sudden Death From Asphyxia

AUTHORS: Paterson B; Leadbetter D; McComish A
Published in the Nursing Times journal
1998 Nov 4-10;94(44):62-4 (ISSN: 0954-7762)
This journal is "oversized." I had a terrible time getting "good" photocopies of the article. I ended up having to photocopy pieces parts, and then paste them together!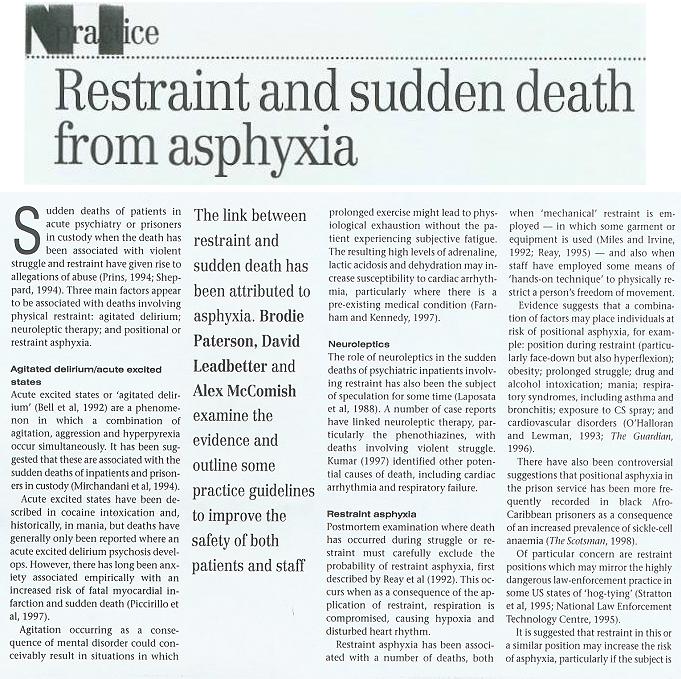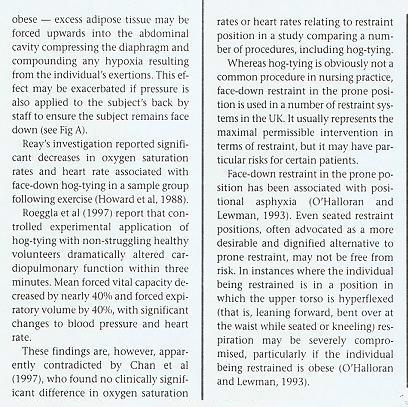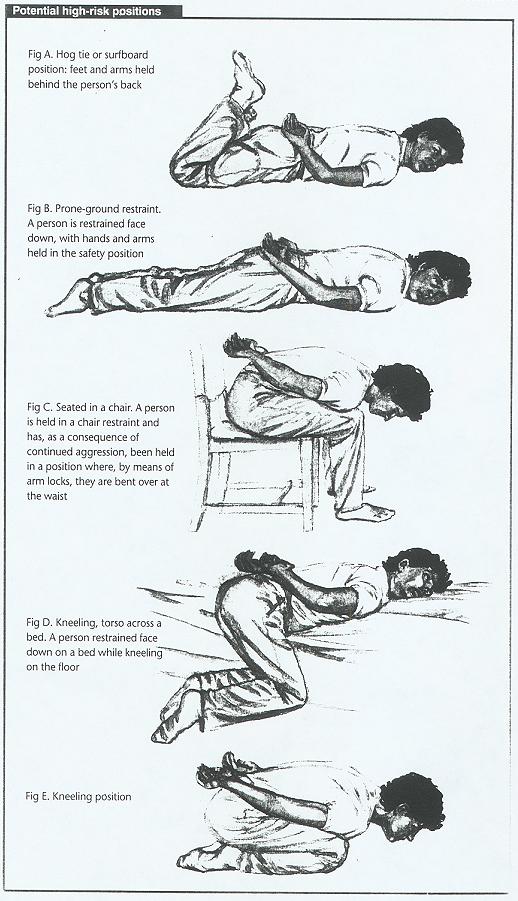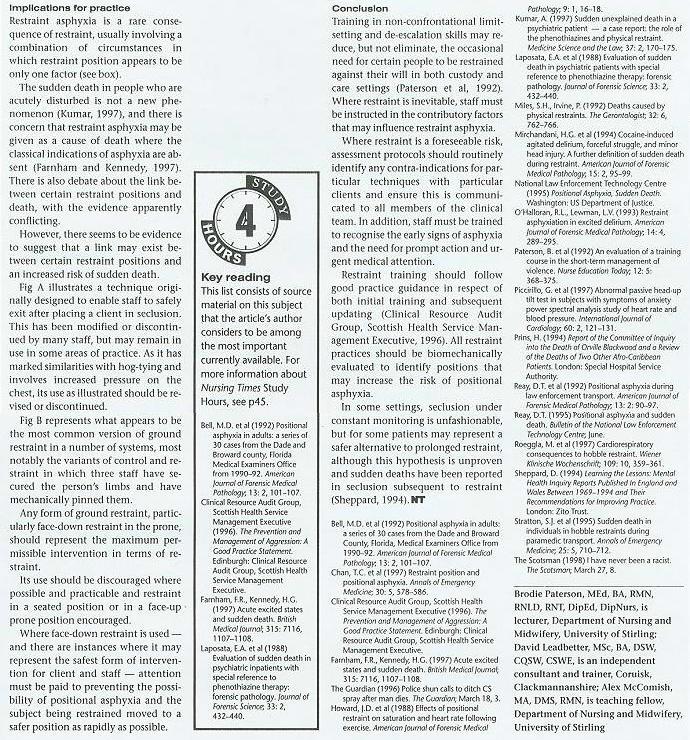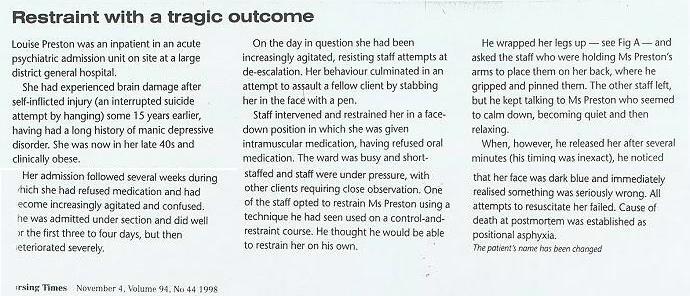 CHAS COMMENTS:
These authors – thankfully – were not led astray by Chan et al's 1997 article.
Even more importantly, they brought up the incredibly valid point that: forceful-prone-restraint is NOT the only dangerous position.
"In instances where the individual being restrained is in a position in which the upper torso is hyperflexed (that is, leaning forward, bent over at the waist while seated or kneeling) respiration may be severely compromised, particularly if the individual being restrained is obese"

USE YOUR BACK BUTTON
To Return To Wherever You Came From
OR:
Return to the Restraint Asphyxia LIBRARY
Return to the RESTRAINT ASPHYXIA NEWZ DIRECTORY
Return to CHAS' HOME PAGE


Email Charly at: c-d-miller@neb.rr.com
Those are hyphens/dashes between the "c" and "d" and "miller"
COUNTER started on August 1, 2002