Drug Abusers Who Die During Arrest or In Custody

AUTHORS: Steven B. Karch, MD; Body G. Stephens, MD
Published in the Journal of the Royal Society of Medicine
1999;92:110-113
The Page numbers were outside of the scanned pages.
These are pages 110, 111, 112, and 113.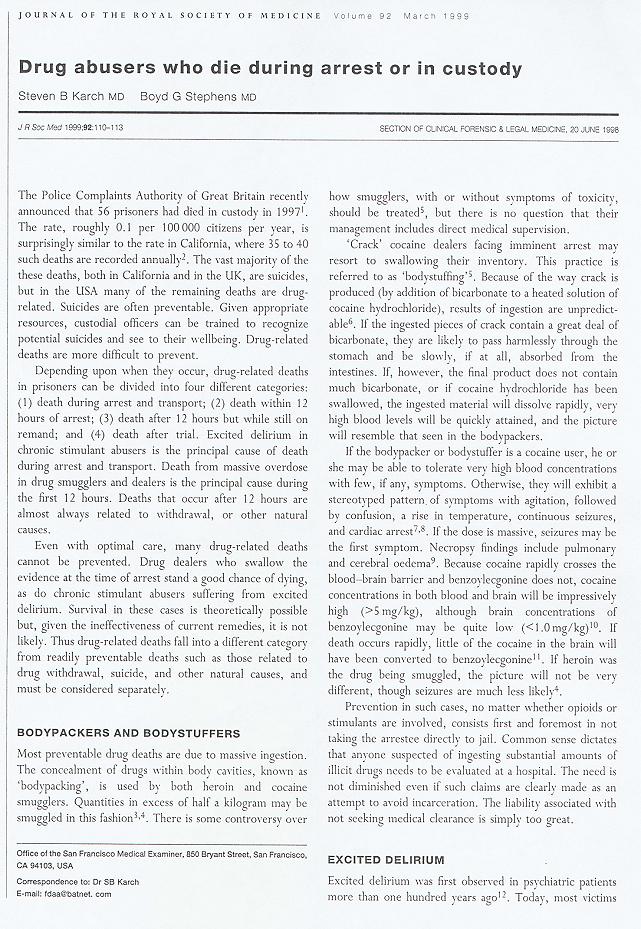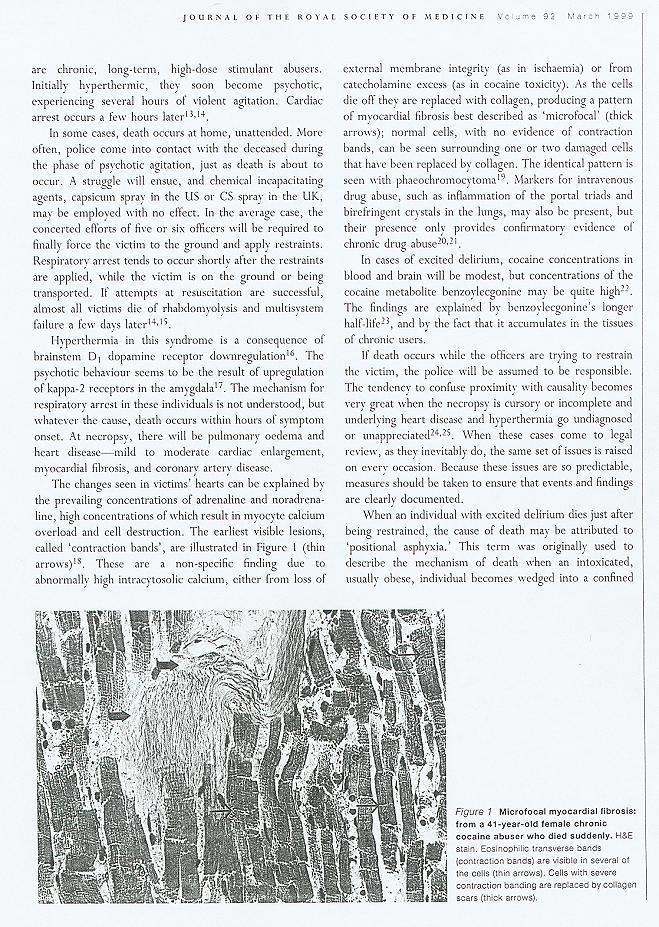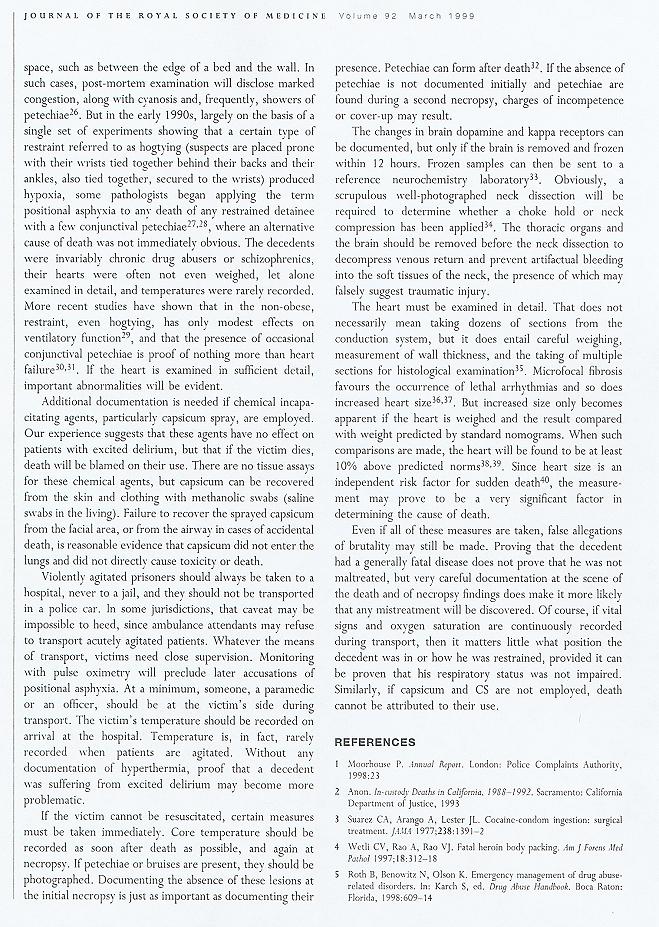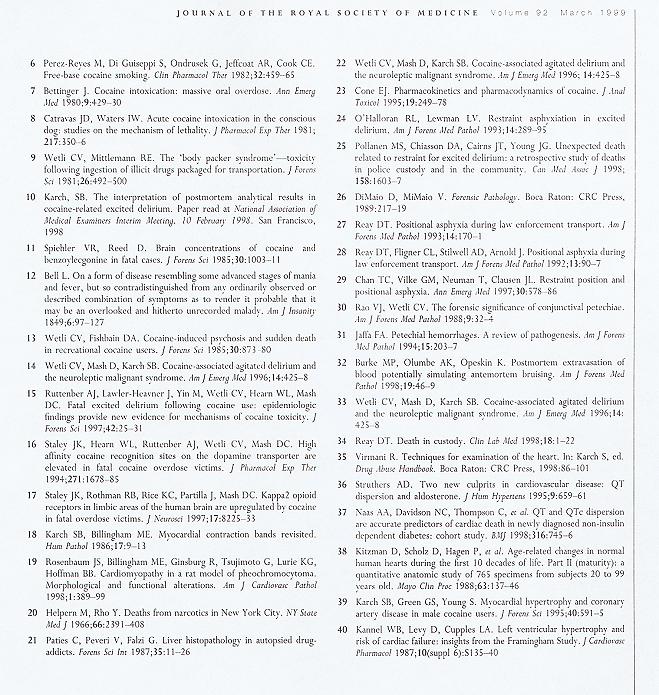 USE YOUR BACK BUTTON
To Return To Wherever You Came From
OR:
Return to the Restraint Asphyxia LIBRARY
Return to the RESTRAINT ASPHYXIA NEWZ DIRECTORY
Return to CHAS' HOME PAGE


Email Charly at: c-d-miller@neb.rr.com
Those are hyphens/dashes between the "c" and "d" and "miller"
COUNTER started on August 1, 2002